A 3-layer approach
Domain Name Registrar + Datacenter + AXEO. Another service by popular demand. Our customers asked for managed, business class Web hosting services. We are here for you with products and services not available from generic datacenters and web hosting services.

Often times, your domain name registration services and datacenter services (web hosting, email …) are combined from one company. Example: Google Domains, Google Sites

You can keep your web site and your name where they are now. You can also move one or both.

We can assist you indirectly, or you can add us as a technical user to your accounts so we can login directly.
No lock in. You own it.
All services are subscribed to by you in your name.
Plans and Prices

BASIC
No
Charge
Submit basic questions
Receive general suggestions

CONTENT
$50/month
or
$500/year
Managed Services
WebMaster OnCall
Domain Name Registration
There are a number of good Registrars. We have worked with Google Domains, Network Solutions, Enom, Register and GoDaddy to name a few.

To Order
We make that easy too. Contact us here with your organization name and contact info. Include your domain name if you have one. If you have an existing web site, we need access to help you. If you want a new web hosting account, you can choose the datacenter, or onboard by clicking one of the links on this page and setup your account. There are many good datacenters and web hosts to choose from.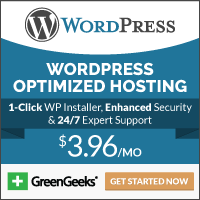 Note that you can leave your domain name with your current Registrar and simply point to your new servers.
Why Basic Plan?
You are a DIY'er. You do your own taxes and your own website. The tools, features, and functions are there to assist you at many datacenters. If you need something more complex such as custom programming, we are here for you with task-based IT services billed hourly ($40) with a half hour minimum.
Why Content Plan?
You DIY a lot of stuff, but not IT, your time is valuable. Traditional self-help or vending machine like services are not for everyone and may actually cost far more directly and indirectly than advertised. Navigating cryptic screens and routines can be time consuming and frustrating.
With flat monthly fee AXEO Managed Hosting, you have all of your datacenter self-service tools and support at your disposal including industry leading control panels like cPanel. And you can email or vmail or text or submit form questions and requests to AXEO, your "virtual IT Department". We will get on it for you ASAP.
For example: You are on the way home and you forgot to setup that new email address. Maybe you could do it yourself if you could remember how. After all, it's not something you do everyday. With Managed Hosting, you simply leave us a vmail or send an email with the email address and password you want. We will set it up for you.
Most Web sites are now "built" and in some sort of maintenance mode.
Small, periodic changes like a new phone number, upload a company newsletter, change to text.
Not all companies need (or can afford) a WebMaster to make simple changes and updates.
WebMaster OnCall for a flat fee provides up to 30 updates per month, or one per day on average.
Ecommerce Plan
A basic e-commerce system that employs popular, free-to-use, WordPress components.
If you prefer a SaaS, multi-tenant system, view a Shopify demo here (pass = awdeop).
We can setup this system for you to manage, or we can manage all aspects for you for one low monthly fee. We setup your catalog with categories and products initially. Then you communicate changes by email or text and we make the changes for you.
A Food-to-Go demo with Options, Add-ons, and Store Hours features.
Contact us to discuss the size and volume of your store and a flat-fee price for management services.
Why AXEO?
No more features war
We are not aware of any useful features or functions that any major, popular datacenter does not provide. Today, it is hard to go wrong.
Datacenters
There are many good datacenters and web hosts to choose from. Links to a few that we like can be found on this page. We are constantly monitoring the datacenter industry. For general web hosting and related services including e-commerce, consider the GreenGeeks datacenter, WordPress and WooCommerce software. For a pure software-as-a-service (SaaS) company for your e-commerce centric site, consider the Shopify datacenter and software.
No calculator required
Simple, transparent pricing for the AXEO managed services layer. No asterisks, no teaser rate, no hidden charges, no upsell, everything is included.
No credit card required
Pay AXEO with PayPal. Let's have PayPal handle credit card security and payment processing. You never give your credit card number to AXEO. One less place that your card is on-file exposed to security risks, and one less thing to worry about. Pay with your PayPal account or pay through PayPal with a credit card.
No advance payment required
No credit card required AND no advance payment.
No games
No upsell, no limited time offer stuff, no asterisks, no long term contracts, quick account setup for you, by us. No initial "teaser" prices.
Tech support
Your first level is the tech support at your datacenter. The second level is AXEO if you need us. High level programmers and engineers are available to help, not just tier 1, "open a ticket", tech support.
Free migration
Already have a website? Most datacenters will migrate at least one site at no charge.
Domain Name Registration included
Many datacenters will provide a year of free registration fees.